The musketeer D'artagan Lopez arrived on the clay of Paris, and took out their weapons, then in a very good work together like a team were got through rounds till were on the final against one of most specialist players of the category, the Brian Brothers. Why were they a big D'artagan like one just man?
Dear reader, the answer is very simple, at fact is something that everytime is happened more and more, and probably keep it forever, the players just specialists on doubles are going to disappear, because practically now, many players from singles come to play doubles as well. is it positive?, in my personal opinion, think that if it is to some puntual moments is right, however if it is to that the player keep playing both categories, just for fucking money, then is awful and painful for the hiim/her and for the tennis.
Well, however, on the things most positives to watch players from the singles to play on doubles, usually put a level diferent on the court, bringing a tennis most complete, and think even do better to the usual specialist of doubles, like has happened the last weekend on Roland Garros where curiously in all doubles finals there were one, two or even four players from singles in the final.
At Doubles mixed were Martina Hingis / Leander Paes against Sania Mirza / Ivan Dodig, where Hingis and Dodig come from individuals, by the way that final was very emotional justly because it was a final of friends where they usually play together on female doubles and male doubles.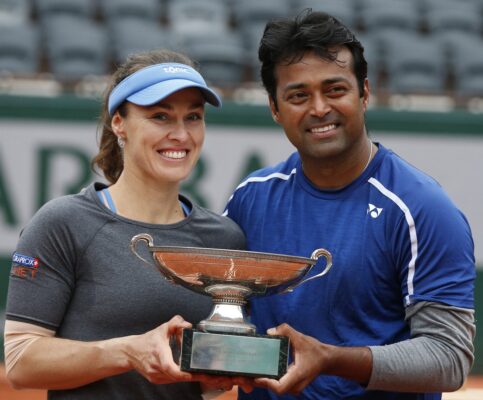 At female doubles, all of them came from singles, actually play on singles as well, Caroline Garcia / Kristina Mledanovic against Ekaterina Makarova / Elena Vesnina match with pressure, but beautiful to watch, the contrast of a match with just specialist doubles players and with final emontionally becouse from 1971 no one French pair got to lift the trophy.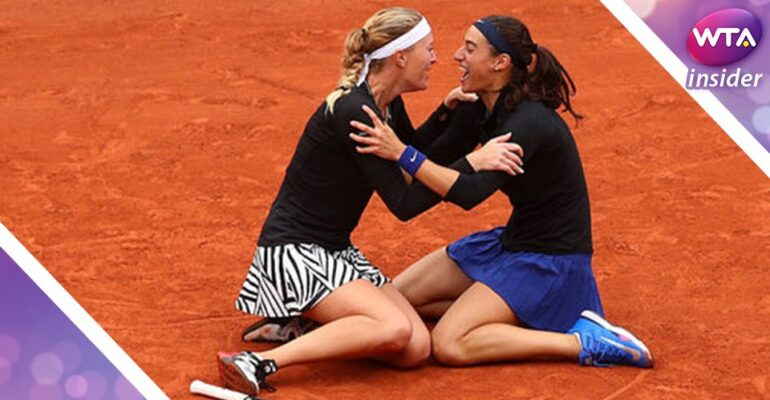 At Male doubles like I have commented above some D'artagans were authentics mustekeers producing a combination together very interesting, whom one is strong in a thing the another one is weak and the inverse as well, so it creates a powerful balance. it happens when one player come from individuals and the another one is specialist on doubles, not only happen with Feliciano & Marc for example as well with Martina Hingis & Sania Mirza.  The D'artangans Lopez made a great job, in some moment needed calm and conection with theirselves, and humble to haven't seen them like winners before the time (second set), but after followed fighting like mustekeers with a dangerous pair as the Brain Brothers, that by the way always have been very energetic however now are very acelerated, they go too fast, don't understand that change and for that one they go down with their results.
Congratulations to all the Finalist and the Winners for the tournament, for the tennis showed, hopefully with the future the tennis is most close to the real and pure tennis.
Faithfully with affection,
A lover & respectful of the values and spirits of whatever sport but specially The hidden on tennis.
Remember:
ALWAYS PURE TENNIS !!!